ContactCare treating areas: Nelson, Picton and Blenheim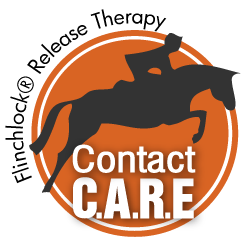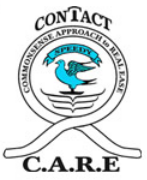 A practical form of health care, ConTact C.A.R.E offers a Common Sense Approach to Real Ease. A system for locating and releasing trapped bone pressure, ConTact C.A.R.E is a discipline which isolates the body's natural self-defence tendencies that have caused the body to 'flinchlock®' into compromised mobility.
A Quick Understanding of Flinchlock
Flinchlock happens when Impact enters the bone by Surprise. Force enters the bone followed by a reaction. In this combination the involuntary contraction locks the pressure in the bone. The Impact pressure becomes the bone's new working pressure resulting in shortened, harder ligaments, tendon and muscle fascia. This creates joint imbalance and tension. With the release of excess Bone Pressure, normal function automatically returns.
Who can benefit?
In general, any condition involving Musculoskeletal discomfort, tension, stress or pain can all be effectively worked with. Animals are worked with just effectively as humans. Horses are unique, in that they are ridden and have their own injuries.
Susan is a recognised advanced practitioner and specialises in Horse and Rider Biomechanical Alignment.

Humans
• Impact and sports injuries
• Breathing and skin disorders
• Carpel tunnel / occupational tension
• Headaches & migraines
• Back, neck pain and sciatica
• Chronic and acute pain
• Emotional stress / depression
Horses
• Back and saddle problems (bucking, polls shy)
• Any injuries, herd and training problems
• String halt, skin problems, head flicking
• Any joint or stifle problems, stiffness and arthritis
Susan offers a unique service: horse and rider worked with at the same time in the saddle. Once released with ConTact C.A.R.E both become fully functional with a deeper relationship – they become a fully functioning balanced team. Free moving without pain as a feeling, thinking, optimum pair.
What can you expect?
• To be observed closely as you move instinctively around your injuries
• To be listened to carefully as you tell your story
• To be supported in comfort
• To be educated in how the body instinctively protects itself under duress
• To be given a sense of how your body is working perfectly in an ABNORMAL situation
• To be given homework to support the return to normal function
Following a Session
For 24 – 48 hours after the session you may experience some minor discomfort or aggravation of your symptoms. This is a normal part of the body's response. It is common for the benefit of the treatment to be felt after 2-3 days.

Testimonials:
After my horse had repetitive "Gutteral Pouch" infections and several courses of antibiotics I decided to consult Susan to treat her. She performed ConTact Care on her putting her poll and hip back in place. After just two treatments my horse appeared a lot happier and free moving. Susan administered a "Well being" Tonic and a "Detox" Tonic which proved to have shown great results to my horses health inside and out. She was competent and kind and my horse was very co-operative and responsive to her treatment. I would thoroughly recommend her and her treatment. I also attended a day Equine Workshop at Susan's residence with her horses. I found it to be beneficial and learnt a lot about my own inner awareness and  connecting to horses and their feelings, I learnt a lot of useful tips from Susan and the surroundings were pleasant also. ~ Karen.